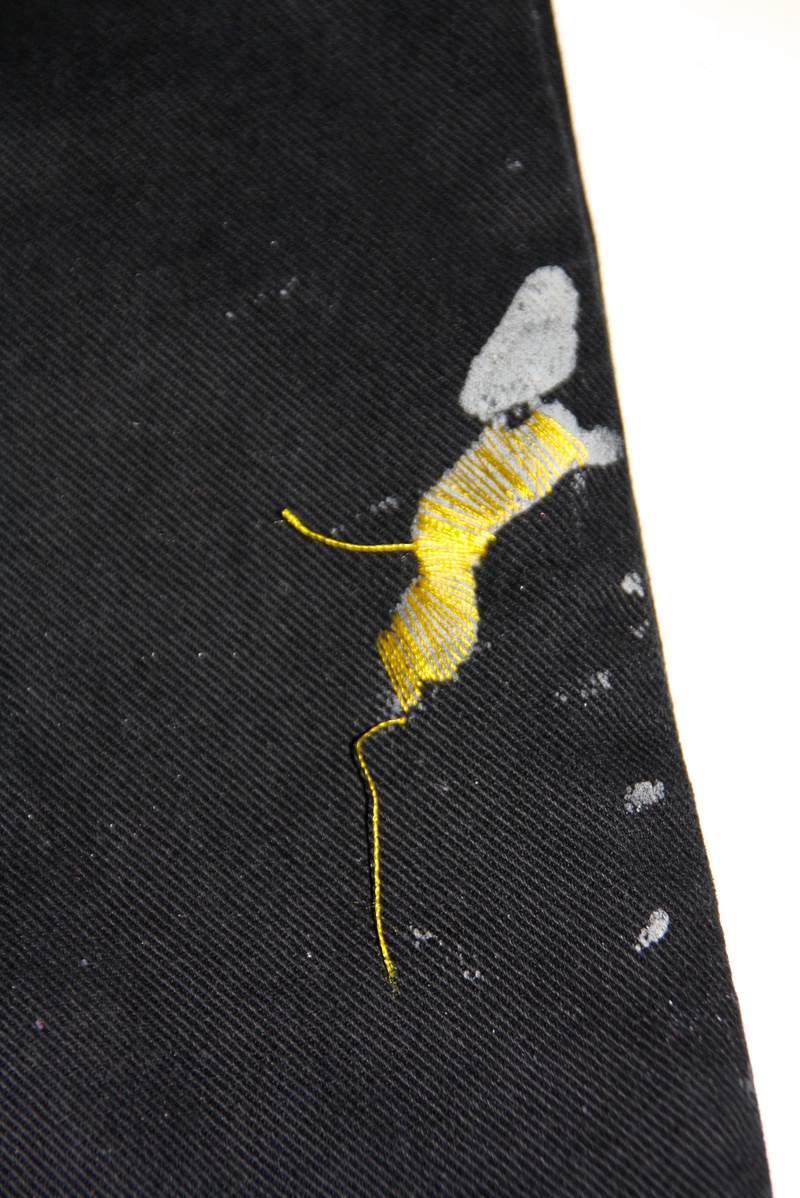 Golden Joinery, Chico, 2015
The exhibition highlights the work of several renowned and upcoming designers with the focus on repair and new solutions.
Many of them consistently use visible repair in their work, actively promote its aesthetic, and disseminate relevant knowledge and skills. They use visible repair as a method for transforming, reactivating and (re)imagining clothes, when a mended hole or an embroidered stain becomes an artistic and biographical statement and turns an ordinary item into a conversational piece.
The exhibition features a diverse range of inspiring design solutions and aims to stimulate popular interest in clothing repair.
The aesthetic of visible repair, revealing and recognizing damage and subsequent restorative effort, is conceptually important for this project. It allows to visualize the relation between causes and effects and to draw attention to the active role of a repairer.
The exhibition is united by a minimalistic, but radical aesthetics, where accidents and small gestures acquire important meaning. It zooms on repair as a testimony to the imperfection and messiness of our lives and our potential to influence the world. Repair encapsulates these meanings in a small gesture.
Participating designers and artists: Blazinbell, Heleen Klopper, Lucie Chaptal, Maartje van Diijck, Marijke Bogers, Painted Series, Vivian Erdtsieck and Welmoed Jonker.
The exhibition structures are created from used construction materials in collaboration with a local social enterprise Buurman Utrecht. After the end of the project, they will go back for repurposing.
- (im)perfection - (im)perfection